AirFlow
As part of the Global 4 family of companies, Global 4 AirFlow focuses on projects and technologies that harness wind energy for environmentally friendly production of green electricity and reduction of air pollution and greenhouse gases.
The diminishing supply of fossil fuels has created the need to develop clean energy technologies. Drawing upon our professional services, vendor relationships and custom design capabilities, we can provide clean energy wind turbine systems of all sizes to offset the world's reliance on fossil fuels for energy production.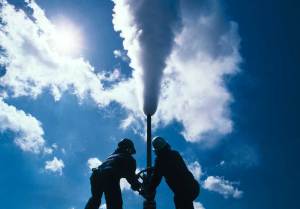 New incentives around the world for greenhouse gas emission reductions and diversified energy portfolios have contributed to the need for renewable energy project development.
Global 4 AirFlow strives to satisfy energy demands globally, provide jobs, and unlock a new era of economic growth, technological progress and environmental protection across the globe.
Services
G4 can provide air resource management services such as:

Air Pollution Reduction
Greenhouse Gas Reduction
Renewable Energy Production through Wind Power
Technology Solutions
Our systems include the best of the commercially proven as well as a variety of innovative and low cost options.
These clean energy systems have the added benefit of reducing environmental impacts by offsetting the reliance on fossil fuels for energy production, therefore reducing air pollution and greenhouse gas emissions. We also provide effective solutions for air pollution in the form of sustainable process improvement and state of the art emission control devices.
Through our proprietary technologies, vendor relationships and custom design capabilities, we provide:
Utility scale wind turbines ranging from 250kw to 1.5 M
Small scale turbines for off grid applications and as supplements to large wind farms that lack additional space
Emission control systems for air pollution
Verification and marketing of greenhouse gas emission reduction credits
Drawing upon our international network of projects, credit verifiers and buyers, we are able to bring top dollar for greenhouse gas reduction activities from our own projects and those of our clients.