BioEnergy
As part of the Global 4 family of companies, Global 4 BioEnergy focuses on capturing methane produced from landfills, coal mines and digestion of food processing and animal wastes to destroy harmful greenhouse gases and produce renewable energy. The company also harnesses the energy from the Earth and the Sun through geothermal and solar power conversion technologies.
Methane is a potent greenhouse gas and major contributor to global warming. Global 4 BioEnergy is dedicated to projects that capture and reuse methane gas in an effort to deliver the environmental benefits that are derived from destroying these gases before they can damage the atmosphere.
Over 20 countries now generate electricity from geothermal resources. Yet recent increases in oil prices and predicted decline in oil reserves are expected to boost the number of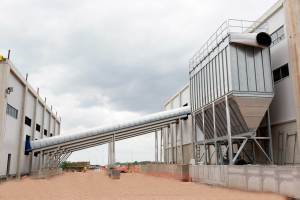 geothermal electricity projects in the coming years. Global 4 will lead the effort to establish geothermal energy as a sustainable, environmentally sound, economically competitive contributor to the world's energy supply.
There is no shortage of solar-derived energy on Earth and Global 4 provides technology solutions to make efficient use of solar radiation for the production of heat and electricity. Solar electric generation has the highest power density among renewable energies and is both pollution-free and economically competitive.
Through our partners, vendor relationships and custom design capabilities, Global 4 BioEnergy can provide solutions for digestion and gasification systems for organic material and production of geothermal and solar power.
Global 4 also offers services to help turn pollution and energy reduction into cash through the worldwide carbon markets. In addition, other financial and environmental benefits come from the products created from byproduct gases and liquids, such as electricity, heat and vehicle fuel.
Services
G4 provides technologies and services to generate electricity from renewable energy resources. We can address environmental issues by:
Siting and scoping land and other resources for solar farms and wind farms.
Identifying opportunities to reduce fuel consumption in transportation, process heat, manufacturing and other energy conversion systems.
Developing documentation and providing resources to turn energy savings and fuel reduction into carbon credits and cash for development.
Technology Solutions
Drawing upon proprietary technologies, vendor relationships and custom design capabilities, we can provide technologies and systems that destroy harmful greenhouse gasses while creating renewable energy.
Our technologies include:
Digestion and gasification systems for organic waste material
Geothermal for electricity generation
Solar electric generation