BioOrganics
As a part of the Global 4 family of companies, Global 4 BioOrganics focuses on sustainable development through materials management, recycling, processing and disposal utilizing state-of-the-art technologies.
The company acquires technologies through licensing agreements, internal technological advancements and process developments.
Global 4 BioOrganics can deliver projects in emerging markets representing sizable global operations. Opportunities within this market segment are increasing as waste quantities grow, landfill space diminishes, and developing nations demand world-class sanitation.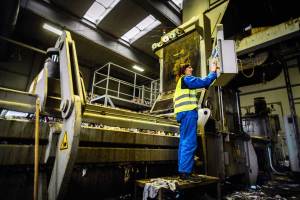 Global 4 BioOrganics enables waste management and recycling solutions that integrate sustainability technologies, financial resources, and expert project management services with leading technical innovations.
Services
We provide complete solid waste management services such as:
Sorting
Reuse
Recycling
Composition
Energy Composition
Technology Solutions
Drawing upon our proprietary technologies, vendor relationships and custom design capabilities, we can provide systems to process municipal, agricultural and industrial solid wastes into energy and other valuable commodities. Our state-of-the-art technologies include:
Modular anaerobic digestion and gasification systems
Front end processing and recyclable extraction systems
Waste to energy combustion facilities